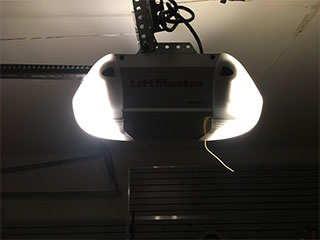 When it comes to troubleshooting and fixing issues with openers there is no one better than Garage Door Repair Stone Mountain. Our skilled technicians have years of experience in the field and have undertaken numerous jobs in the last few years in the city.
Here are some of the most common issues that residential garage door owners come across in an opener and how we can help you solve them:
The Door Doesn't Open Or Close
This can be due to either a lack of power supply to the opener motor, a faulty remote control, or dead batteries. If these alternatives do not help, then you must immediately contact a professional who can inspect the issue and fix it appropriately.
In case of an emergency, owners can make use of the emergency release flap at the center of the door (inside) to open and close the door.
Misaligned Photoelectric Sensors
This situation can cause multiple issues like automatic opening and closing of the door or partial movement. Since these sensors are directly connected to the opener, one must check the mat all times to see if they are facing each other in a straight line.These sensors are also prone to quick damage as they are located at the bottom of the door and can be messed around by insects or vermin. If you notice any issues with your sensors, contact our professional team right away.
Opener Doesn't Receive Remote Signal
This can be a major issue considering the only other way to safely open and close the door would be to use the wall switch. This usually involves an issue with the internal circuit of the opener and will require an overhaul by a professional electrician.
Finding a solution for your garage door opener problems does not have to be difficult, especially when there's an expert in town. Think you have any of the issues outlined above? It is time to call the experts. Do it today, we're waiting for your call!
We also take care of:

Fix Garage Door Track

Garage Door Safety Inspections

Door Opener Troubleshooting Services

Garage Door Extension Spring Installation