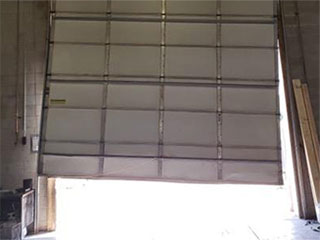 Garage doors and openers have come a long way over the years. They are more reliable and durable than ever, but that doesn't mean that they are fail-proof. After years of regular use, something is bound to get a little off balance and need some attention. In most cases though, a simple spring or track adjustment may be enough to have everything working like new. If something is off with your garage door, here are some common problems to be on the lookout for, as well as some helpful suggestions for repairs.
Damaged Panels: The Odds Get Higher With Time
The longer you own a home, the higher the chances are that you will experience a broken window or dented garage door panel. Whether the original damage was a casualty of a pickup basketball game in the driveway or a new driver still getting their bearings, replacing a garage door panel is fairly straightforward to arrange, especially if your door is sectional. Fortunately, most designs are made up of individual panels so that you can replace the damaged area without having to pay for a whole new door.
Bent Tracks & Door Off Track
It's fairly common for garage door tracks and brackets to come out of place over time. In fact, the door can come completely off track - you'll need professional assistance when this happens. This usually happens when the track has been bent, allowing enough space for the wheels to disengage from the track. If you notice your tracks are in the early stages of becoming misaligned, you may be able to use pliers to manually bend the track into place again.
Inspect The Brackets
Garage door brackets, as well as the nuts & bolts, can loosen-up over time, so it's a good idea to do a visual inspection of your door at least once a year. Look for any bracket screws or other components that need to be tightened. This simple maintenance precaution can help you avoid having to pay for more major repairs down the road.
In general, garage doors do not involve DIY friendly projects. While you may be able to complete simple repairs and minor maintenance tasks, handling a garage door can be dangerous. Partnering with an expert will help you to ensure that the job gets done right the first time and that you stay safe.