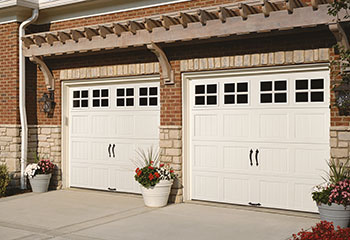 Garage Door Replacement
Customer Issue: Mr. Reyes had done what he could to keep his garage door in good shape, but age had taken its toll.
Our Solution: A Clopay Canyon Ridge style garage door seemed like the best fit for Mr. Reyes' home, both in terms of overall style, as well as the durability. We detached the original garage door's springs and cable after releasing the tension so its rollers could be removed from the tracks. Once it had been moved out of the way, our technicians installed the new door.
Malcolm Reyes
- Clarkston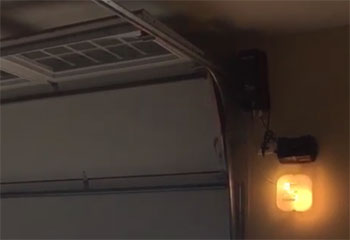 Opener Remote Control Failed
Customer Issue: Mrs. Ward had discovered that her remote control wasn't getting any response from her opener and wasn't able to open or close her door.
Our Solution: Our professional disconnected and took down the opener after some testing in order to open it and inspect it thoroughly, along with the remote control itself. It was determined that the problem was with the opener itself due to a sensor problem, which was repaired. The opener was then returned and reconnected.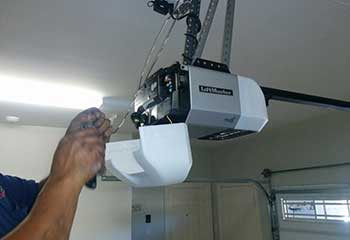 Opener Repair
Customer Issue: Neither the wall panel or the remote control could make the garage door open or close.
Our Solution: After carefully inspecting our customer's Chamberlain B790 opener to determine the source of the problem, our team determined that the motor had burnt out. It was replaced with a brand-new one and tested to confirm that everything was functioning perfectly.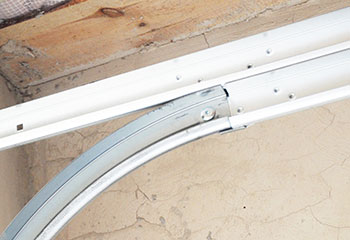 Track Replacement
Customer Issue: Damaged garage door tracks.
Our Solution: We began by closing the door and disconnecting the opener. We then proceeded to remove the faulty parts and install a new set of tracks in their place. We made sure all the fasteners were tightly secured and that the door could open and close smoothly again.
Carlos Murphy
- Stone Mountain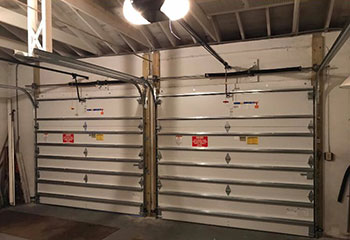 Spring Replacement
Customer Issue: Broken spring.
Our Solution: We carefully removed the damaged unit and then installed a new spring onto the torsion shaft. We then adjusted the tension of the new unit, and checked the condition of the cable drums and the bottom brackets, to ensure nothing else was damaged.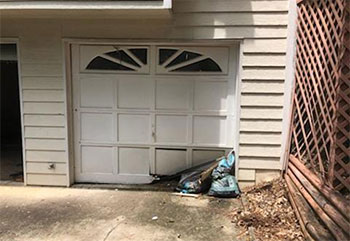 Panel Replacement
Customer Issue: Damaged garage door panel.
Our Solution: Seeing as the dent was located in the middle of the bottom panel and no other sections had been damaged, we were able to replace only the affected part instead of the entire door. We acquired a new panel from the original manufacturer and then returned to the customer's home and installed it in place of the damaged section.
Paul Booker
- Stone Mountain